WPRU Remote Broadcast Mystery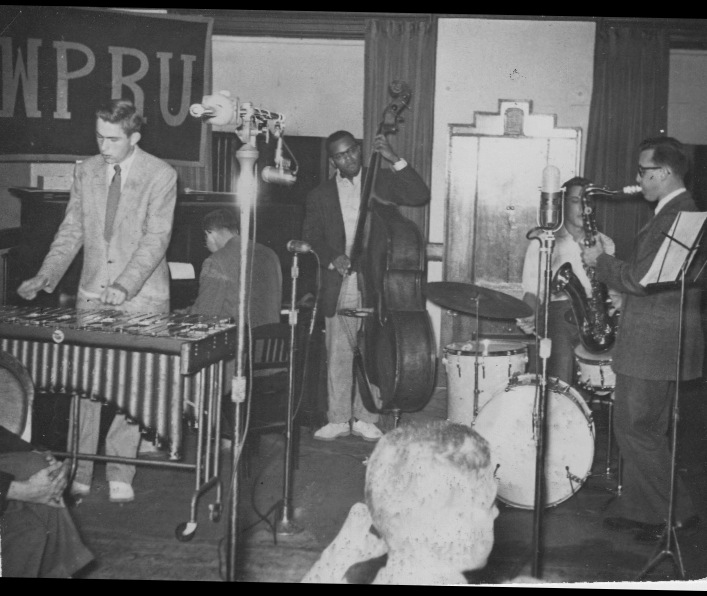 This is one of the oldest original photos we've discovered in the station's archives, but no details as to the subjects, location, or year it was taken have been revealed. The mic setup suggests a remote broadcast, the WPRU banner places it somewhere between 1940 and 1955, and the combo's setup indicates a live jazz gig at a… University eating club? Some long-shuttered venue in Princeton?
Do you recognize any of the subjects in this photo or have any information on the event it depicts? Please comment below and help us unravel this mystery!
UPDATE: Rob Schuman says: "I don't, of course, recognize the group, but the station aired live jazz from very early on in its existence. I doubt its the same group, but here's a clip from the Princetonian, October 9, 1941."