WPRB via Three Inches of Putrid Water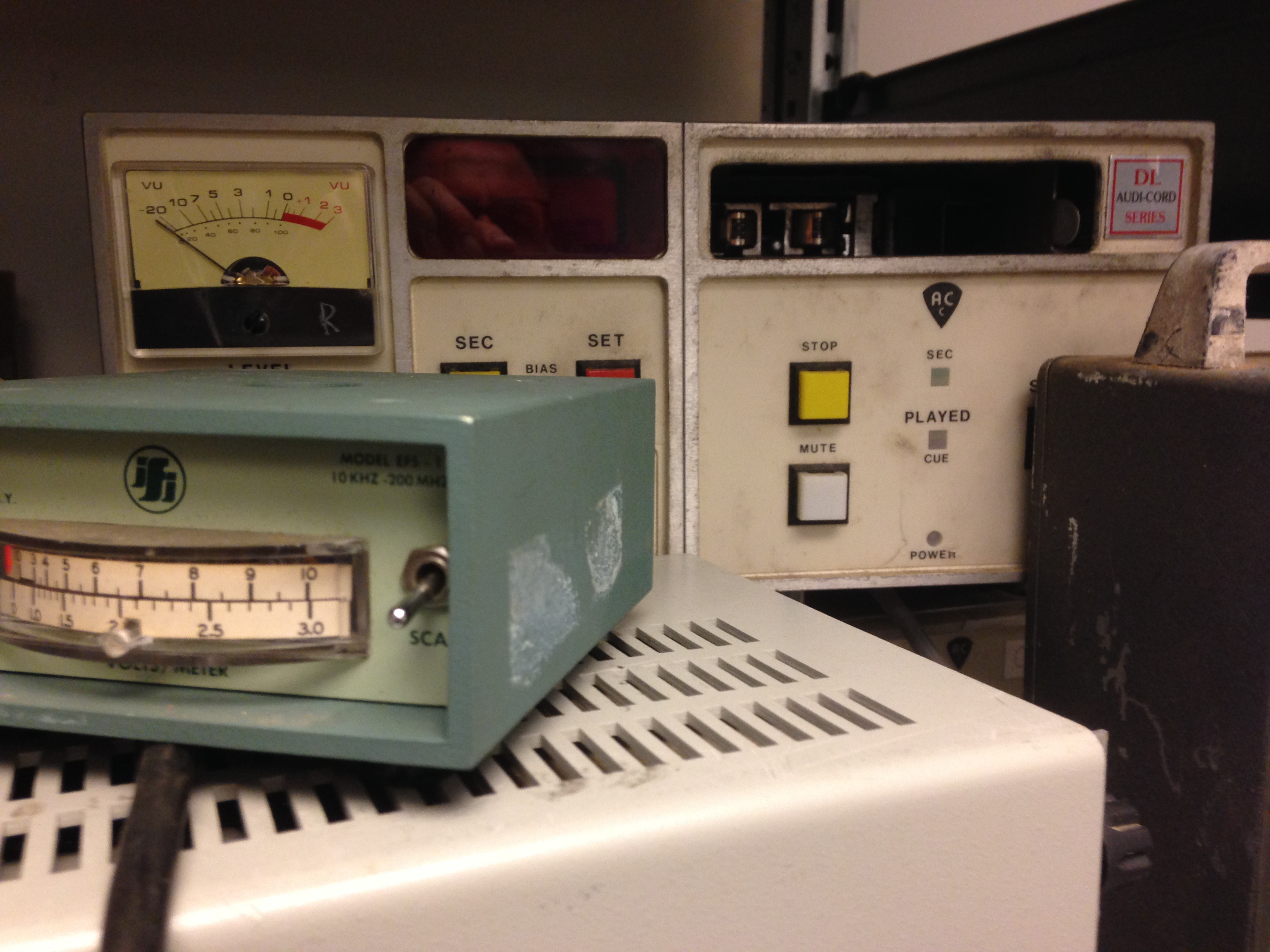 Text: Scott Fulmer '90
I remember a lot of failures. Failing to cue the right song, failing to turn on the mic, failing to read the weather report. Near-failing grades, too. Every DJ has nightmares of irrevocable failures and total chaos, only to wake up and be thankful that real mistakes are quickly lost in the atmosphere.
There were failed promotion stunts, like the rain of nerf balls dropped by the Raritan Valley Flying School over the live Communiversity broadcast on Nassau Street. The lucky person who returned a certain colored ball to Axel's booth would have won a weekend to Florida, or something like that. However, the wind carried the balls away from the center of town. I don't know if anyone claimed the prize.
I remember the WPRB night at City Gardens in conjunction with the Mekons concert. We promoted it heavily, but the small enthusiastic crowd was mostly 'PRB staff. And there was that paid promotional audience-involvement stunt for the First National Bank (Adam, check that.)  For weeks we advertised the first annual Bank Vault Cram-In. The group that fit the most people into the vault would win a new CD player. No one (but a few enterprising 'PRB staffers who thought we needed a new CD player, myself included) showed up. The bank manager was not very amused.
Everything seemed to break or was broken when I was a DJ. The headphones were always broken, as were the chairs; the turntables in Studio C were rarely working at the same time; cart machines and their remote control buttons were always fickle or feckless. Not to mention this production director's love affair with the elderly Scully reel-to-reel recorder. I also remember the valiant efforts of the helpless engineers, Charlie and then James and then Steve, to reconstruct the scene of the technological crimes. All i can report to have built were some record shelves; setting off the fire alarms by burning the wood with a very dull radial saw is admitted, too. But why dwell on failures? WPRB also fostered many wonderful memories…

Still vivid are those historical events in radio history that my comrades perpetrated. Live radio broke into a new arena (the bathroom) when Cousin Dave shaved his beard off on the air. Ken Katkin's Independence Day show featuring "five independent groups and artists" will hopefully spawn similar shows, and maybe a few new stars. Rob Maxwell wrapped in Saran Wrap while DJing one night never sounded so "Fresh" (uugh!). Jon "Roscoe" Piccoult's Listener-Voted Mini-Concert of the Week was reported to be unusually un-democratic, lacking actual audience input. But let Roscoe show you the picture sent to him by his sex-crazed teeny-bopper fan… There was Chris Mohr's All Fall Decline and Fall, and Eddie Mosh's Last Ever Decline Reunion, without his teammate, Slammin' Sam. And who that was there will forget Ilch's 7:00 am third anniversary Silver Platter bash?
Sometimes the narrow hallway of 'PRB was filled with underground music luminaries that would submit to interviewing. I remember engineering the Fugazi interview that never got on the air because of Ian MacKaye's profuse profanities. The Vulgar Boatmen interview never aired because it was too dull. Sun Ra spoke to Claudio Paniconi over the telephone, and the subject was the festering vapidity of the young generations on this planet (if i remember correctly–my mind wandered a lot while those two monotone sages of jazz discussed the sonic solar system.) The heavily promoted Living Colour phone interview never connected.  Maxwell practically slept through his live interview with the Verlaine's Graeme Downes. And what ever happened to that backstage interview with the Chills' lead singer-songwriter, Martin Phillipps, that Maxwell arranged? Amy Williams was a nervous wreck while interviewing her hero, Henry Rollins, live. Luckily, Rollins tends to have a lot to say about things. Sonic Youth's (then) happily married duo did not give Geffen his money's worth during Scott Crater's interview [during the summer of '90]. Instead of playing music from their new album, Crater offered to play Thurston Moore's requests. The few Datelines produced by Rus Olwell were memorable, too.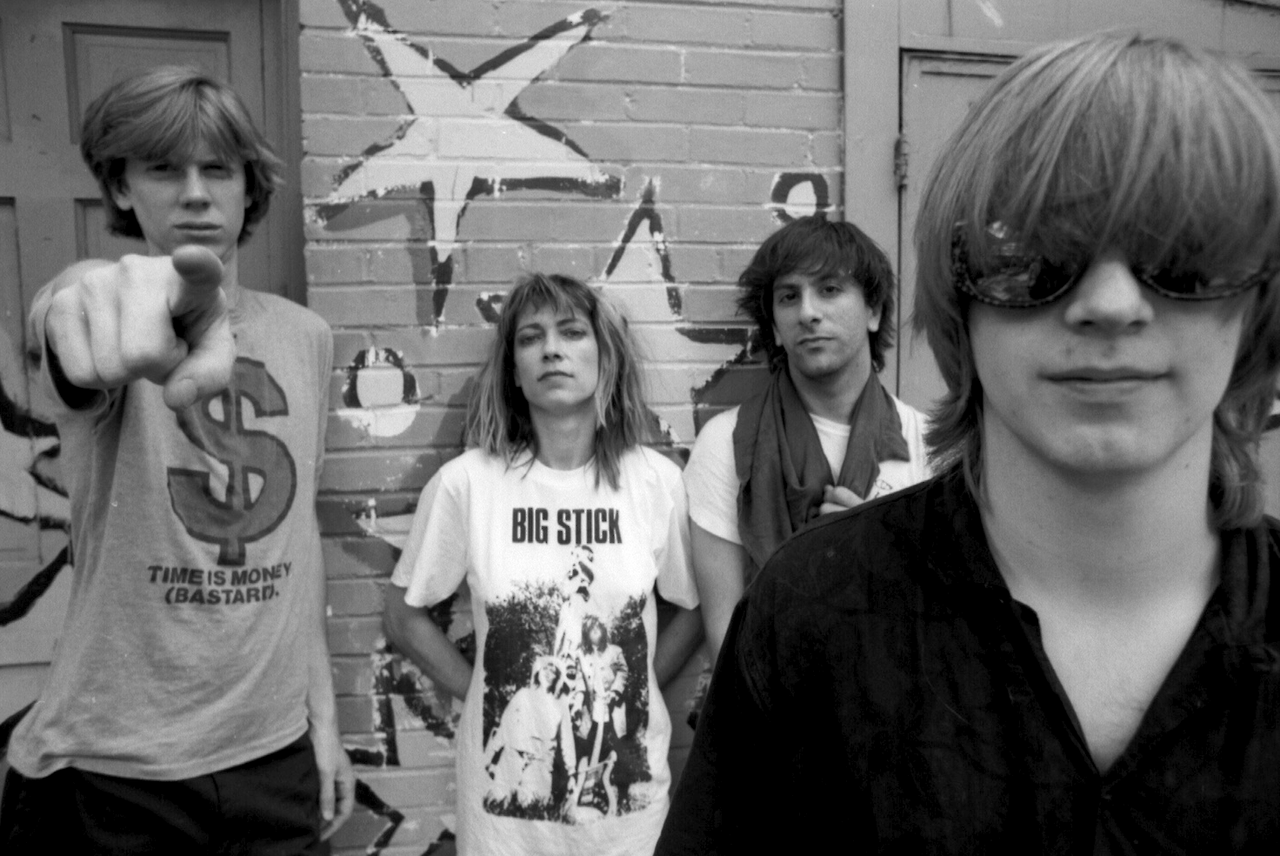 The pleasures of promotional graft were undeniable. A free t-shirt from Public Enemy, or Frontier Records, or the Stone Roses, or Skinny Puppy, still hang brightly. Some of the items that I remember were : a rubber fish, a rubber Psychedellafunkapus, a washboard, an inflatable Brontosaurus, a penny-whistle with instructions, and various candies and liquids. Aidan accumulated quite a tangle of key chains. And for some reason, record promoters commonly believe free condoms will make us listen to their petrifying music.
Trustee meetings were special in their own ways. I remember using promotional cassettes from unsigned bands to tape the minutes. One time Allison Selwood brought some brownies baked by her mother in California (the trustees were suspicious–hash brownies, they thought.) And then there were the secret drinking cues…
As a DJ, I had a few memorable experiences. Steve blew up one of the turntables and forced me to go to an all-CD format for a while. My blues show on Election Day was dedicated to all the Democrats mourning Bush's victory (myself included.) I remember walking on campus one day and out of the blue a woman I didn't know complimented my previous night's show. My first daytime substitution, as a freshman during Christmas break, was marked by the fact that my throat was as hoarse as a whisper. Nervousness maybe. As a jazz sub, I got an angry call from a sour-puss who thought Sonic Youth was inappropriate ("you play that shit all afternoon!") And after pulling the monumental all-nighter to finish my thesis, I performed a delirious emergency substitution for Oleg Orminsloy while the thing was being bound. Friends who recognized my erudite accomplishment congratulated me on the request line.
As a salesman for WPRB, my only venture in the SalesVolks was to Kingston. It was memorable because there was three inches of putrid water on the baseboards. It sloshed all over my feet when I came to a stop. I never made a sale in Kingston.
Finally, as a senior with too much time on my hands, I joined the cult of pretention, the Vast Bunch of Grapes crew. Indeed, the pleasures of tape loops and feedback were undeniable, too. While the show may have seemed inaccessible to the general public, our WPRB friendships that had been growing for the past few years ripened during a frenzied hour of creative graping each week. And my friends I'll never forget. Such is the power of radio.