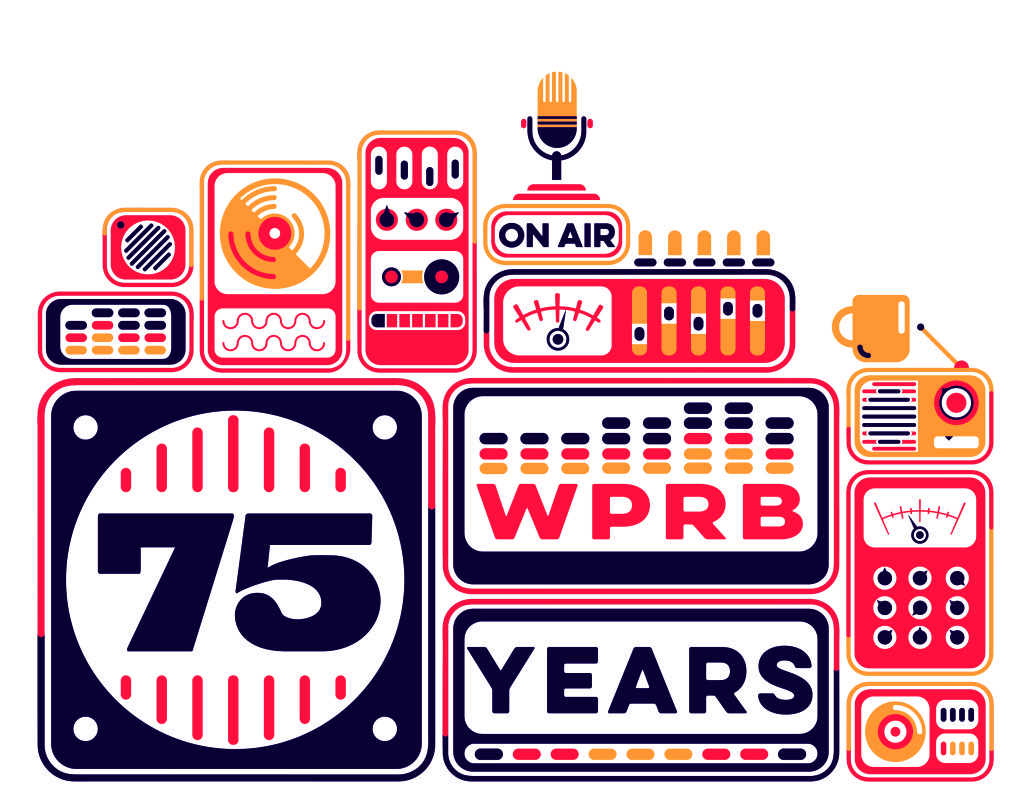 It's time for WPRB's annual fund drive, running now through October 18. If you've enjoyed reading/seeing/hearing about all the amazing things that have happened at WPRB over the past 75 years, please help us keep the station going for the next 75. Make your pledge now!
In case you need any more convincing, here is a note from our current station manager:
Dear Members and Listeners,
This is the big one. 75 years of unique, challenging radio. 75 years of weird. 75 years of the best radio station in New Jersey. 75 years of WPRB.
Every year we ask you, our devoted listeners, to help us keep the lights on by donating during our Fall Membership Drive. And well, you've done much more than that. Thanks to your help, WPRB lives on as an independent radio station, giving our DJs the artistic freedom to create the programs they want to present to the masses. That's right, we're independent. Although we are housed at Princeton University, we are independently owned and operated and do not receive financial assistance from them.
That's why our Fall Membership Drive is so important: it's how we keep the station going. Last year, you helped us exceed our goal of $50,000. You proved that you think that WPRB is something special, and with this enormous support we've been able to deliver even higher quality radio to you.
But this year the stakes are even higher. To commemorate our 75th Anniversary, we've set an especially ambitious goal of raising $75,000 during this year's Membership Drive. For 75 years, WPRB has served as New Jersey and Pennsylvania's safe haven from the monotonous, corporate radio found on the rest of the dial. We want to celebrate this legacy by forcefully pushing into the next 75 years of WPRB's history. With your help, we can continue to grow as an independent radio station of the 21st century by expanding our online capabilities to be able to engage even more with our devoted listeners. Exciting things are ahead at WPRB.
From October 11th at 7pm to October 18th at 10pm, we need your love more than ever. Join us in celebrating WPRB's past and future 75 years.
Love,
Mitch McCloy
Station Manager
WPRB Princeton 103.3 FM