Interview: Vernon Reid from Living Colour (1988)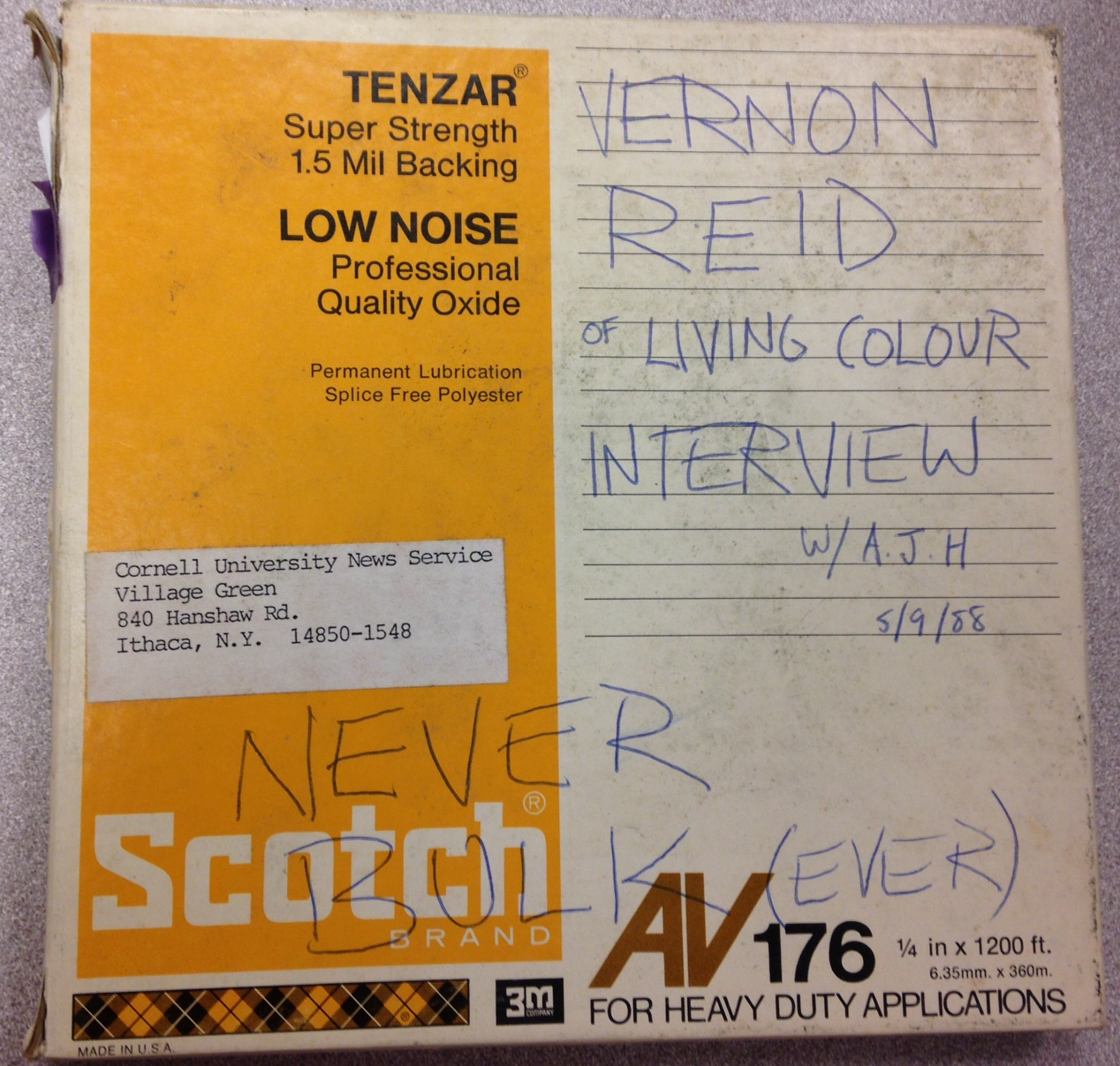 "As an environment, New York is like an ugly, horrible, beautiful painting." -Vernon Reid
Here's a lengthy interview with Living Colour's Vernon Reid, discussing the band's then-new debut LP "Vivid", just as it was on the cusp of blowing the doors off of college radio and exploding into the mainstream. WPRB's A. Josh Henig quizzes Reid on the band's history, the Black Rock Coalition, their early gigs at CBGBs, comparisons to Jimi Hendrix, and upcoming shows at City Gardens and the Knitting Factory.
(With apologies to Cornell University for re-using their tape.)
Digitized by Joan Hsaio on 9/30/2016.