LISTEN: Soundgarden Interview from 1990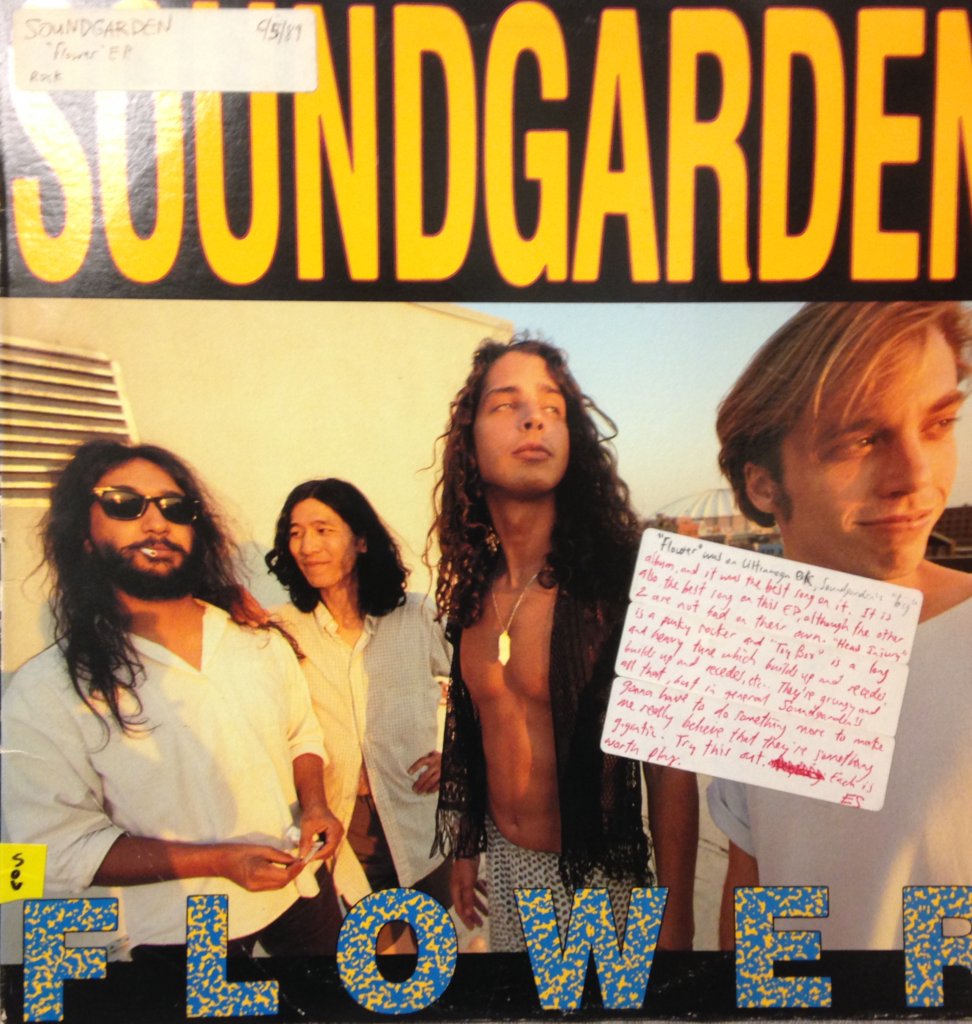 In light of Soundgarden vocalist Chris Cornell's tragic passing, we thought we'd fast-track posting of this interview with the band's drummer (Matt Cameron), recorded at WPRB on March 16th of 1990. Soundgarden was slated to play live at Trenton's City Gardens later that night (rather hilariously, sandwiched between Faith No More—who played first—and Voivod, who headlined.) Our internal research has not yet confirmed the identity of the student DJ conducting the interview, but it has been suggested that it could be Arthur Fenno or Greg Savage. And so we turn to you, the greater WPRB Hive Mind, and ask: Can YOU identify the DJ interviewing Soundgarden's Matt Cameron in this recording? If so, please let us know in the comments!
Matt is funny and amicable, and dishes on the band's early influences, their run-ins with the DEA, and how they snagged a replacement member from some little-known band called Nirvana. The band's early records were all well received at WPRB, but many station staffers demonstrated preference (then and now) for an obscure B-Side called "H.I.V. Baby". Stream it via YouTube below.
R.I.P Chris Cornell.
[Soundgarden interview from WPRB's reel-to-reel archives. Digitized by Joan Hsiao on 3.10.17]