More 80s/90s Thursday Night Hip-Hop Audio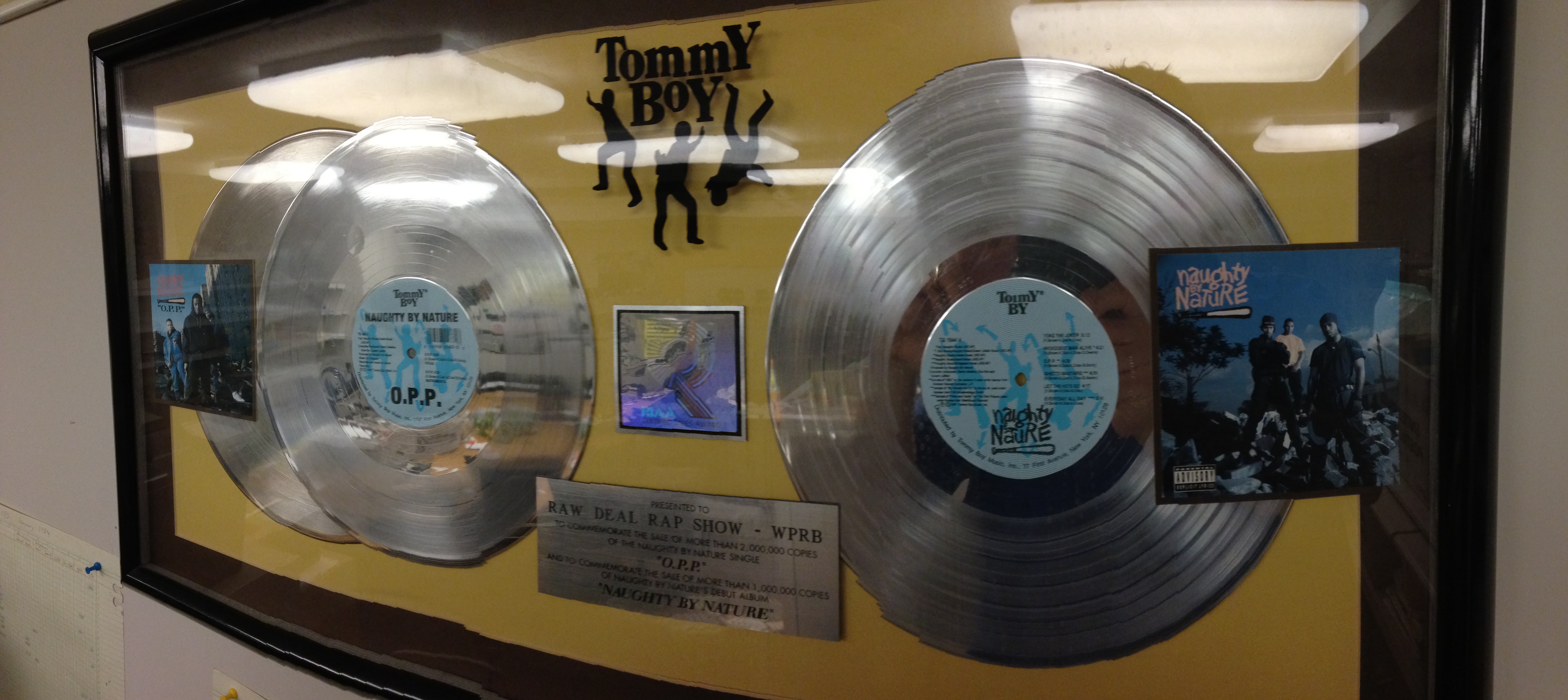 Pictured: WPRB's trophy wax Naughty by Nature 12″s
With thanks to WPRB History's newest digital archivist Joan Hsiao, we present two recently digitized drop-ins from the station's storied era of Thursday night hip-hop shows (The Raw Deal, Vibes & Vapors, Club Krush, etc.)
First up, this drop from Jeru the Damaja from the Vibes & Vapors era.
And then from the Raw Deal, we present Treach from Naughty by Nature.
And finally, just because it's an easy excuse to post a great song, here's the late, great Tony D, who was a contributor to all of the above mentioned shows, as well as a WPRB DJ in his own right. "Check the Elevation" is a critical slice of local hip-hop history.