1981 Decline & Fall playlist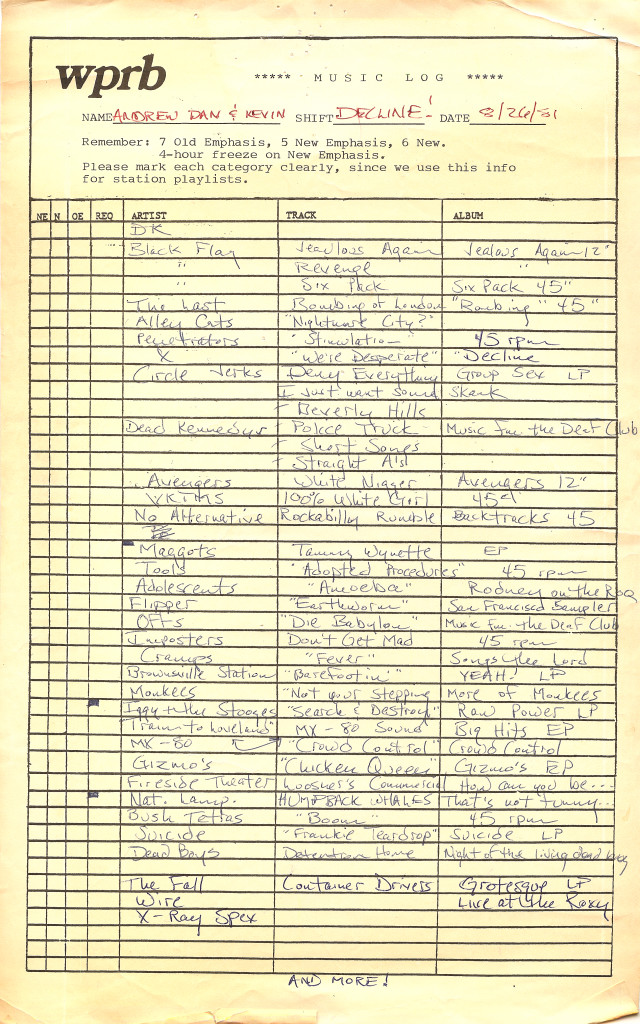 When a reunited Detention came to record a live session at WPRB in 2010, Kevin Shields gifted this 1981 playlist for the show "Decline & Fall."
Mark Dickinson and Lloyd Handler (aka "Larry Void") started "Decline & Fall," WPRB's late night punk/hardcore show earlier that year. The program's run spanned the entire decade, with the hosting torch passed several times over into the eventual hands of Ethan "Eddie Mosh" Stein and "Slammin'" Sam Youakim.
During the mid-late 80s, Chris Mohr would periodically host special editions of the show re-titled as the "All Fall Decline & Fall", and would feature music only by The Fall.
Punk specialty shows have continued to air sporadically on WPRB over the years. From "Hey You Kids Get Off My Lawn" to "Punk vs. Metal" to "Totally Wired."
Perhaps someday, the Decline and Fall franchise will be re-animated.