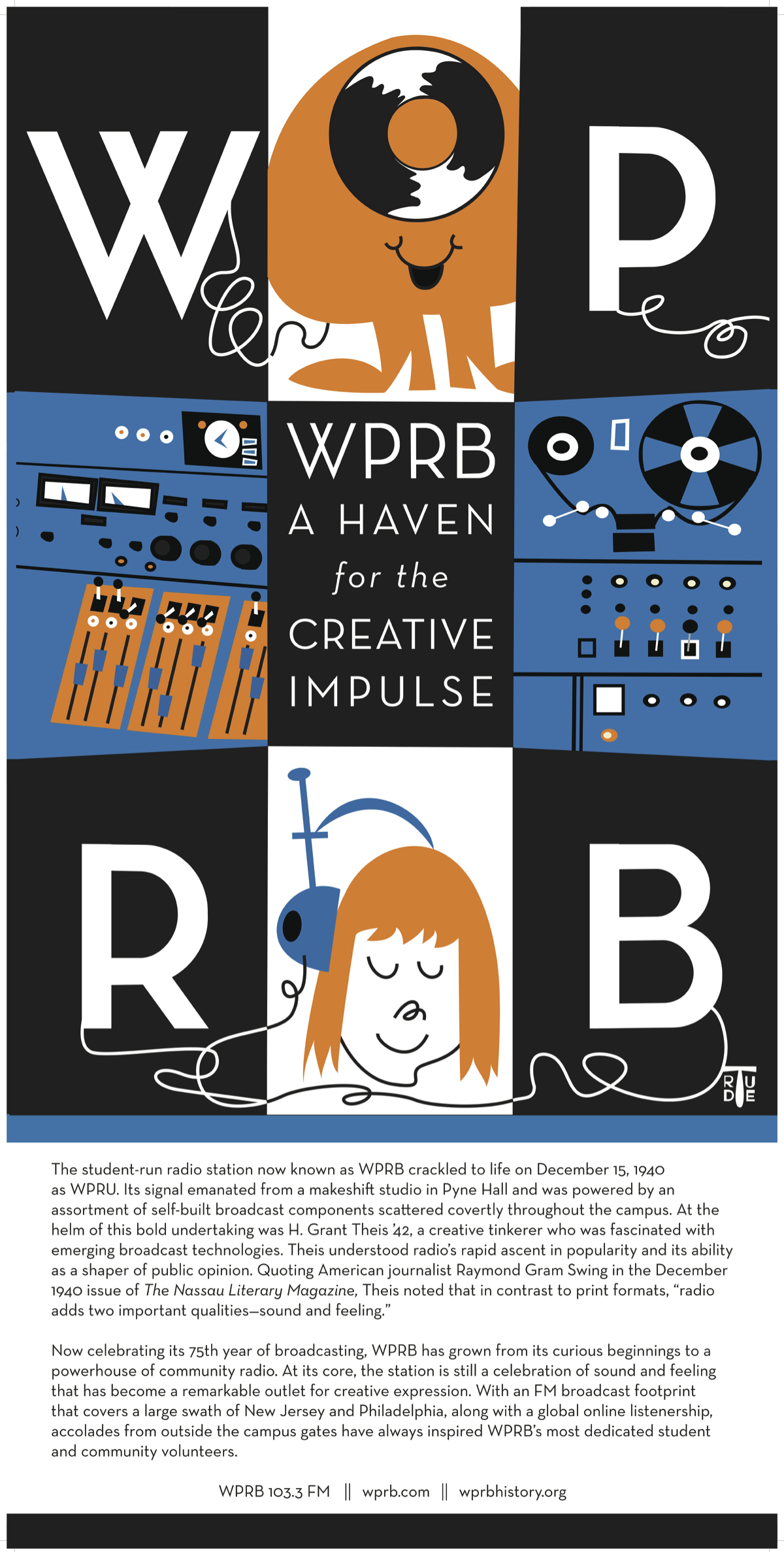 We're thrilled to announce the long-planned second phase of WPRB's 75th anniversary celebrations (the first being the launch of this website): a physical exhibit of station history and esoterica, which will be on display at Princeton University's Mudd Library through May of 2016, and which is open to the public!
Titled "WPRB: A Haven for the Creative Impulse", and curated by WPRB's Mike Lupica and Princeton University Archivist Dan Linke, the exhibit is a meatspace version of the kind of materials we've been highlighting on this website. On display are vintage photographs, playlists, documents, selections from WPRB's vinyl record library, vintage broadcast equipment, and much more. There is also an interactive content station that allows visitors to browse audio selections and WPRB-related news clippings from the last 75 years.
"WPRB: A Haven for the Creative Impulse" is a free exhibit which is open to the public. The exhibit is housed in the Wiess Lounge at the Seeley G. Mudd Manuscript Library, 65 Olden Street, in Princeton, New Jersey. (Right around the corner from Hoagie Haven!) Viewing hours are Monday – Friday, 9 AM – 4:45 PM.